Wondering what to gift the gay man in your life? I've got you covered. Whether it's your friend, partner, or family member, in this gift guide, you'll find 25 awesome gift ideas for gay men.
Gift-giving can be a joyous yet challenging experience, especially when you're trying to find the perfect present.
This guide aims to help take the pressure off and arm you with some cool and thoughtful gift ideas that any gay man will love and appreciate.
From fashion to tech, self-care to home decor, we've compiled a diverse array of gifts that are sure to make that special someone feel seen, appreciated, and loved. Let's get to it!
Disclosure: Some of the links in this post are affiliate links. If you purchase a product through these links, we will earn a small commission at no extra cost to you. And we can continue bringing you free tips and advice. If you found the content helpful and are kind enough to use our affiliates – you are awesome, and we thank you! 
Fashion Gifts for Gay Men
It's a massive stereotype to assume that all gay men love their fashion and designer brands. However, those that do would undoubtedly appreciate a new designer wallet.
A designer wallet not only serves as a practical accessory for daily life but also embodies sophistication, style, and quality.
2. Personalised Cufflinks
When seeking a meaningful and sophisticated gift for a gay man, personalised cufflinks make an excellent choice.
Cufflinks are not just an accessory but a statement of personal style and refinement, adding a personalised touch to any outfit.
Consider incorporating elements that celebrate LGBTQ+ pride, such as the rainbow flag colours or symbols subtly within the design.
The personal touch of engraving initials, a significant date, or a meaningful message can also elevate these cufflinks to treasured keepsakes.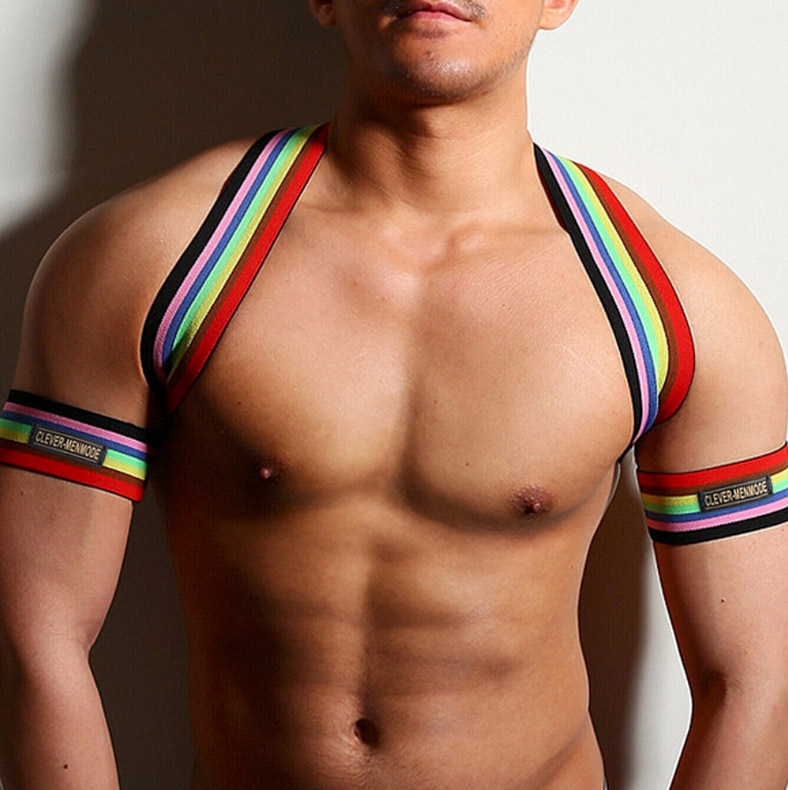 Another thoughtful and stylish gift idea is a carefully curated selection of clothing from an LGBTQ+-owned fashion brand.
Not only will the recipient look and feel fantastic, but they'll also wear their support for LGBTQ+ entrepreneurs and designers proudly.
It's a gift that resonates on a personal level while also positively impacting the broader community.
Some brands to consider are Wildfang, Nasty Pig, and Stuzo.
Surprise your favourite gay man with a cutting-edge smart speaker, perfect for elevating his music and entertainment experience.
These sleek and stylish devices will allow him to stream his favourite tunes, set the mood with ambient lighting, and even control smart home devices with a voice command.
Google Nest, Amazon Echo, or Apple HomePod are great options.
A fantastic gift for the health-conscious gay man in your life is a fitness tracker!
These handy devices allow you to monitor your physical activity, heart rate, and sleep patterns and provide personalised insights to optimise your fitness routine.
Help him stay on top of his health goals with a Fitbit, Garmin or Apple Watch.
6. Noise-Canceling Headphones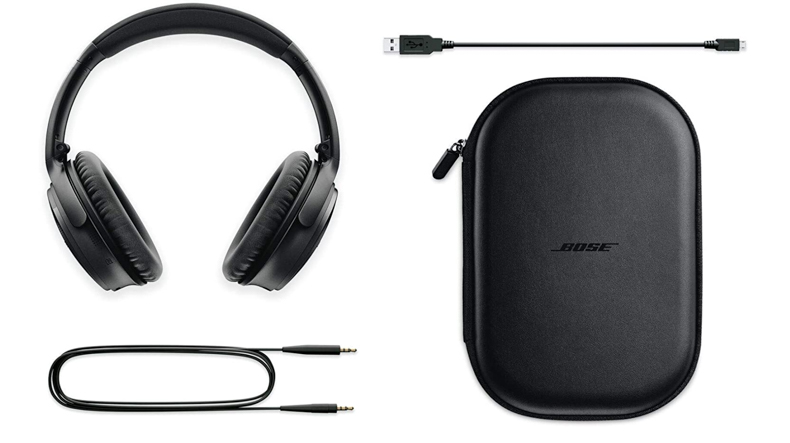 For the discerning audiophile or music enthusiast, consider gifting a high-quality pair of noise-cancelling headphones.
These headphones provide an immersive audio experience and block out external noise, allowing for a moment of serenity and enjoyment.
For the best quality headphones, consider brands like Sony or Bose.
Male Grooming Gifts for Gay Men
A thoughtful and practical gift idea for a gay man who appreciates grooming rituals and self-care is a luxury shaving kit.
You can find all kinds of curated sets on the market, which include high-quality shaving essentials, from razors to shaving balms, designed to elevate the shaving experience.
If the gay man in your life is passionate about his beard, then a beard care package can make for the perfect gift!
Opt for a premium kit with high-quality beard grooming essentials such as luxury beard oils, nourishing beard balms, a precision beard trimmer, and a stylish beard comb.
Show him you care with a gift that keeps his beard looking sharp and feeling fantastic.
Introducing the perfect gift for a gay man who loves caring for his skin – a Skincare Routine Box!
From cleansers and moisturisers to serums and masks, this gift ensures a comprehensive skincare routine that makes the skin look and feel rejuvenated.
Premium skincare brands like Kiehl's help take the guesswork out of skincare with products and sets catering to all skin types.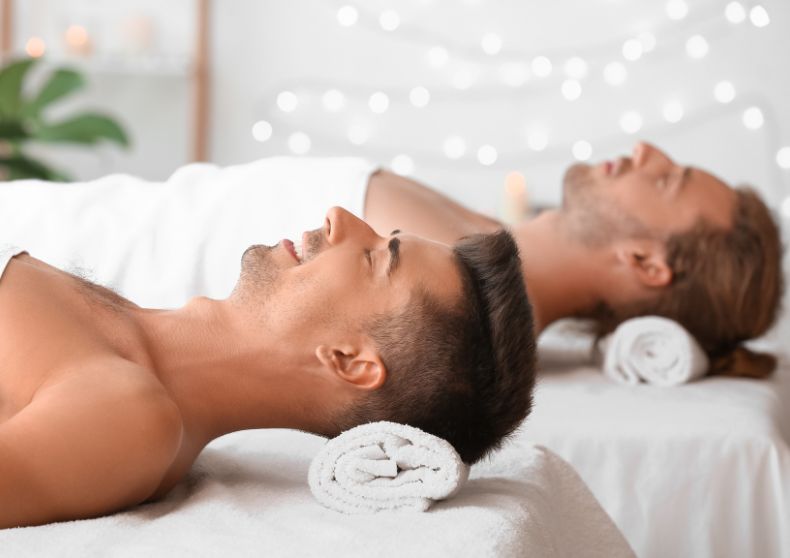 A massage voucher is a thoughtful and considerate gift for a gay man, offering an opportunity to unwind and indulge in relaxation and self-care.
Whether it's a deep tissue or a Thai massage, he can enjoy a soothing and rejuvenating massage tailored to his preferences and needs.

This thoughtful gesture demonstrates your understanding of his desire for comfort and wellness, making it a perfect present to show your appreciation and support.
Home and Decor Gift Ideas
11. Personalised Photo Frame
Celebrate cherished memories with a personalised photo frame designed for that special person in your life.
Choose a sleek and modern frame, and customise it with an engraving or design that reflects their personality and style.
Select a meaningful photo to place inside, capturing a significant moment or a cherished memory shared between you.
Aromatic candles make a thoughtful and delightful gift for a gay man, providing a cosy and inviting ambience to any space.
Whether he enjoys the scent of lavender to relax after a busy day or the warm glow of vanilla to create a comforting atmosphere, aromatic candles offer a perfect blend of relaxation and sensory pleasure.
They can be a great addition to his self-care routine or a charming way to set the mood for a cosy night in with a special someone.
Another thoughtful gift idea for a gay man could be a collection of beautiful coffee table books that represent his passions.
Some good ideas could be books celebrating LGBTQ+ culture, history, art, or literature. This will make the recipient feel seen while providing much-needed education for potential visitors.
A neon rainbow light can be a vibrant and meaningful gift for a gay man. The rainbow hues symbolise the LGBTQ+ pride flag, embodying acceptance, love, and celebration of one's identity.
This illuminating gift can brighten up any space and serve as a reminder of the importance of embracing and being proud of who you are.
It not only adds a touch of joy and colour to his environment but also reflects the spirit of diversity and inclusivity within the LGBTQ+ community.
Another thoughtful and unique gift idea for a gay man is a Bonsai Tree Growing Kit.
The bonsai's symbolism of growth, resilience, and beauty in diversity can resonate with the recipient, promoting a sense of pride and identity.
Moreover, caring for a bonsai can provide a peaceful and meditative experience while allowing him to enjoy all the benefits that a bonsai tree is proven to deliver.
Experience Gifts for Gay Men
Consider gifting a weekend getaway to that special someone, providing an inclusive and exciting escape.
Explore vibrant cityscapes or serene countryside retreats, focusing on LGBTQ+-friendly destinations.
Ensure the accommodation caters to a welcoming and accepting atmosphere, allowing for relaxation, adventure, and comfort.
Check out our range of LGBTQ+ travel guides for the most gay-friendly destinations that we've had the chance to visit. 
For the music-loving gay man in your life, consider gifting the unforgettable experience of concert tickets.
Whether it's a favourite artist, a genre he adores, or a vibrant LGBTQ+ performer, the energy and excitement of live music can make for an incredible and memorable gift.
Let him dance, sing, and immerse himself in the joyous atmosphere of a live performance, creating cherished memories that will last forever.
For a thoughtful and enjoyable gift idea for a gay man, consider a cooking class experience.
This provides an opportunity to enhance his cooking skills and offers a social and interactive experience that could be enjoyed solo or with a partner or friends.
Cooking classes can be a delightful way to bring people together through the joy of food and the art of cooking.
19. Craft Beer Subscription
Monthly deliveries of different craft beers are an excellent gift for the beer enthusiast and a fantastic way for him to discover new and exciting brews.
A craft beer subscription provides a selection of unique and diverse craft beers delivered directly to his door on a regular basis. Alternatively, you could gift them a make-your-own-at-home craft beer kit instead!
Surprise the fabulous gay man in your life with a gourmet food basket that's as fabulous as they are!
For the extra wow factor, choose an extraordinary basket packed with unique flavours and gourmet delights you wouldn't find in your average supermarket.
From sassy spices and fabulous finger foods to premium cheeses and luxury champagne, this gift will make their taste buds dance in delight.
Selecting a coffee maker as a gift for a gay man is a thoughtful choice, appreciating their love for good coffee and the joy of creating it at home.
A sleek, modern coffee maker can complement any home decor, appealing to his taste and style.
Other Gift Ideas for Gay Men
A meaningful gift for a gay man who appreciates Queer Literature could be a curated collection of LGBTQ+ books and novels.
Include works by authors like James Baldwin, Audre Lorde, or Alan Hollinghurst, as well as contemporary voices like Ocean Vuong, Carmen Maria Machado, or Garth Greenwell.
This gift not only celebrates his identity but also promotes intellectual and emotional growth through literature that resonates with his own lived experiences.
A thoughtful gift for a gay man with pets could involve choosing stylish and inclusive pet accessories.
Consider gifting a vibrant rainbow-coloured pet collar or leash that showcases pride and embraces diversity. Alternatively, you could opt for a pet portrait that they can display proudly in the home.
24. Masterclass Subscription
A masterclass subscription would make an exceptional gift for a gay man. It's a thoughtful present that recognises his interests and passions, offering a platform to enhance his skills.
Whether honing culinary techniques, refining creative writing, mastering photography, or exploring other art forms, a masterclass subscription provides endless learning opportunities.
25. Our Moments: The Couples Edition
If the special gay man in your life is with a partner, this next gift idea is always a winning choice!
This thoughtfully curated set comprises 100 conversation cards that delve into diverse and engaging topics. It invites couples to explore conversations that may have otherwise been left unexplored.
Regardless of the duration of their relationship, this gift offers a remarkable and clever concept, promising to breathe fresh life into any partnership and keep it relevant and exciting.
You know, if they're into that kind of thing.
It's a sure-fire way of spicing things up in the bedroom. And with all the new innovations coming on the market plus the reinventions of old ones, it'd be rude not to try them all out, wouldn't it?
Enjoy These
Gift Ideas for Gay Men!
So there you have it: 25 thoughtful and meaningful gifts for the gay man in your life. I hope this list helped inspire you to find the perfect gift.
Let us know if you have any questions or feel we missed anything! You can reach out to us in the comment section below.
Happy Gifting!