Gifts for Travelling Couples – 40 Ideas They Will Love
Wondering what on earth you gift a couple who are always travelling? Don't worry, I've got you covered. In this article, you'll find 40 awesome gifts for travelling couples that they will actually love and appreciate.
Every year on Christmas and birthdays, Natalie and I get the same question from all of our family members. "What do you girls want? You're so hard to buy for!"
And I get it. It's not like we have a stable home to buy stuff for (we'd rather gifts for our campervan) or that we lust over the latest fashion items or jewellery. Nope, without sounding like an addict, all we ever think about is where our next trip is coming from.
That's not to say that we don't NEED anything, though. Any travel couple will tell you that there's always some kind of gadget, or luggage, or tech item that would help make their life easier on the road.
So that's what kind of gift ideas you're going to find on this list. Gift ideas that any travelling couple will use and appreciate.
So let's dive right into it. Here are 40 awesome gifts ideas for the adventurous couple in your life.
40 Awesome Gifts for Travelling Couples
Disclosure: Some of the links in this post are affiliate links. That means that if you purchase through these links, we will earn a small commission, at no extra cost to you. And we can continue bringing you free travel tips and advice. If you found the content helpful and are kind enough to use our affiliates – you are awesome, and we thank you!
1. Compartmental Camera Backpack
If the couple you're buying for travel a lot, chances are they'll be carrying around some expensive camera equipment.
Therefore, an awesome gift idea for travelling couples is a compartmental camera backpack like this one by Tarion.
This incredible design has 8 padded removable dividers that will protect their equipment and can be reorganised based on their kit. It also has a 15-inch Laptop compartment and includes a waterproof cover.
2. Wireless Headphones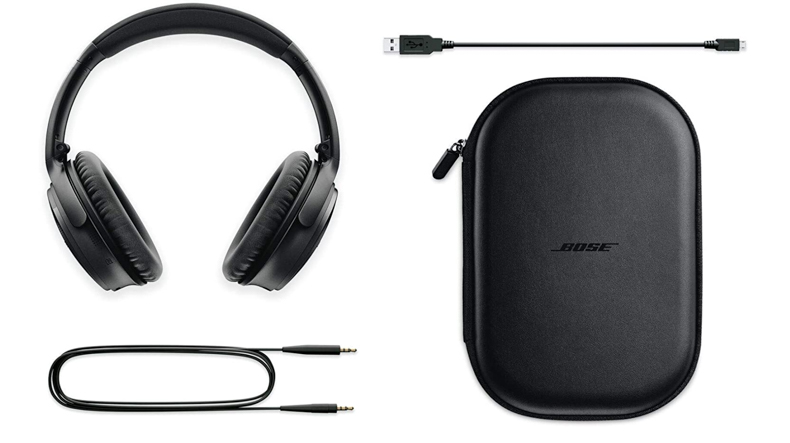 Full-time travel might seem like a luxurious lifestyle; however, many don't see the endless hours travelling from place to place.
This is where wireless headphones are a godsend. Wireless are not only tidier and more convenient, but they will allow both of you to connect to one device. So you can watch a movie or listen to a podcast together.
On the lower end of the price scale, I can recommend these Sony wireless headphones. Or, if you're looking to splurge, Bose and Beats excel with their noise-cancelling features and overall comfort.
3. Matching Passport Holders
Perhaps not the most creative of gifts for travel couples; however, a convenient one nonetheless.
Not only do passport holders make passports a bit more exciting and unique, but they will also help protect them from wear and tear, which often happens when handled regularly.
4. Steripen Water Purifier
If the couple you are buying for go hiking or camp a lot, or visit countries with little access to fresh drinking water, this is the perfect gift for them.
The Steripen water purifier is designed specifically for outdoor use. It destroys more than 99.9% of harmful microorganisms, including giardia, bacteria, viruses and protozoa.
This handy & compact device is a must-have for any adventurous couple.
5. Mobile Gimbal
One of the most rewarding things you can do on your travels is capture plenty of photos and videos that you can look back on in years to come.
A mobile gimbal like the Osmo Mobile 3 by DJI allows you to snap those precious moments at the touch of a button. It acts as a selfie stick and a stabiliser, ensuring your footage is smooth and seamless every single time.
Honestly, we've just invested in one of these ourselves, and it's one of my favourite ever investments. Any travel couple would be over the moon with this gift.
6. High-Capacity Power Bank
Another travel essential that we can't live without is our Anker power bank. This piece of kit has saved us too many occasions to mention, but trust me, it's been a lifesaver.
We have the Anker PowerCore 26800 model featured below, and while you can get cheaper versions, I wouldn't recommend it.
This model has a colossal amount of power, allowing you to charge up to three USB devices at a time. So for couples with a lot of tech items, it's ideal.
7. Polaroid Camera
A really unique and fun gift for travelling couples is a polaroid camera.
Sure, they already have their phones and their digital cameras, but there's something so nostalgic about a polaroid.
I am in love with this vintage-style camera by Polaroid themselves (hint hint to any family members reading this). Although, you'll find there's plenty of models to choose from.
8. Mini Projector
Another quirky gift idea that any campervan owner or travel couple will go crazy for is a mini projector.
Having a pocket projector like this one by Kodak will allow them to get super creative with date nights on the road.
They could create a romantic set up on the beach or out in the wilderness camping, but either way, it's going to be an epic movie night.
9. Travel Neck Pouch Neck Wallet
Being the victim of crime is something none of us likes to think about when we travel. However, the sad truth is, it's something we should always prepare for.
Thankfully violent crimes are quite rare. In contrast, pickpocketing is extremely common regardless of what country you're visiting.
That's why this travel neck pouch wallet by Venture is an excellent idea for anybody who travels. It's easy to hide beneath your clothes and has various compartments for your small valuables, such as cash, cards, and passport.
10. Amazon Prime Subscription
If you don't know already, we travel couples do not like spending money on anything we don't have to. Everything we have goes towards travel.
So the likelihood is, when it comes to monthly subscriptions, it's a big no, no from your travel couple. They are probably using their parents Netflix (yep, we are guilty of that too), so that's covered. But what about an Amazon Prime Subscription instead?
A Prime membership comes with a ton of benefits for travellers – instant streaming on thousands of movies and tv shows, unlimited online photo storage, ad-free access to millions of songs, and much more.
11. Travel Backpacks
If the travel couple in your life are anything like us, they're probably still using the same backpacks they bought at the start of their travels. It's probably worn and falling apart by now, but hey, we need that dollar for travel, ya'll.
With this in mind, an excellent idea is to get them a brand spanking new backpack. Nobody else is likely to think of such an obvious yet awesome gift, and to them, you will be a genuine hero.
Osprey is the pinnacle of travel backpacks, but there are tons of brands accessible for all kinds of budgets.
12. Portable Wifi Hotspot
One of the biggest inconveniences when travelling is the lack of wifi when you need it the most. That's why a portable WIFI hotspot makes for the perfect gift for travelling couples.
Glocal Me allows you to connect up to 10 devices to their travel-friendly hotspot device. They also offer flexible and affordable data plans with no contract, allowing the recipients to 'top-up' as and when they need it.
13. Luggage Scale
When it comes to travelling on a budget, you need to be mindful of all those hidden fees and fines that many budget airlines implement into their T's & C's.
One of the most common areas that these sneaky organisations catch you out on is luggage weight. Even .1 of a kilo overweight, and you could be looking at a hefty fine.
The best way to avoid this: weigh your luggage before you get to the airport. This travel-sized luggage scale will do the job just perfectly.
14. Travel Voucher
What better gift for a travel couple than the gift of travel itself.
Many airlines allow you to buy gift cards or vouchers, as do hotel booking websites such as booking.com and hotels.com.
Or if you know where the couple is going to be at any given time, one of the best gifts we ever received was a luxury hotel for a couple of nights. After months slumming it in hostels, it was absolute bliss.
Book a Hotel Anywhere in the World Here
15. Journal
Self-care routines are difficult to maintain when you spend a lot of time on the move; however, there's one easy practice that you can implement anywhere.
Studies show that just five minutes of journaling a day can help reduce stress and anxiety, improve your memory, and even strengthen your immune system.
Not to mention, it's a great way of recording those random travel moments that you can look back on at a later time.
16. Go Pro
Every travel couple needs an adventure camera in their lives. They are perfect for those experiences that you can't capture with your phone or digital camera such as capturing cool photos underwater.
With a robust, rugged and waterproof build, you can take it with you on even the wildest of adventures.
Naturally, Go Pro are the king of adventure cameras – I recommend the Hero 8 or above. That said, many other brands now dabble in this area.
17. Travel Tripod
For couples to capture quality photo moments of the two of them together, a tripod is a must-have item. I mean, selfies are great and all, but they all end up looking the same.
Tripods can be bulky & heavy, and we already know that luggage space is valuable. Therefore, I would highly recommend a travel tripod like this one that we have by Tycka.
Folded, this tripod measures just 14" high and weighs under 3lbs, so it's an ideal size to fit in the side pocket of a backpack.
18. Mini Travel Bottles
Nothing eats into a baggage allowance more than bulky toiletries. So why not gift a travel couple with some mini travel bottles.
With these convenient refillable bottles, they can easily downsize their toiletry bag. Their compact sizes mean they will even get accepted in carry-on luggage in most countries.
It might not be the most luxurious of gifts, but it's a handy one all the same.
19. Waterproof Dry Bag
An absolute travel essential is a waterproof dry bag. These are fantastic when you need to protect your valuables from the rain or other scenarios where water is involved.
For the most reliable protection, we recommend Earth Pak. Ours has lasted us for years, and even when we were involved in a kayaking incident that left all of our things floating down the river, everything inside was still bone dry.
Earth Pak dry bags are available in a variety of trendy colours and sizes. So you can customise based on the requirements of the couple you're buying for.
20. Quick-Drying Towels
Unless the couple you are buying for spends most of their time in luxury hotels, towels will not be readily available.
These quick-drying towels are ideal as not only do they dry quickly, they are compact and easy to pack.
21. ThermoFlask
Anybody who travels often is likely to be pretty conscious about the environment. We all want to protect the beautiful world that we've come to know and love.
Of course, one of the easiest ways we can do our bit is to cut down on single-use plastics. There are water refill stations in most hotels and hostels, so a refillable water flask is a travel essential.
We both own one of these ThermoFlasks, which saves us buying at least two bottles of water every day.
It's BPA free, so it's one of the safest & healthiest water bottles on the market. Plus, it has vacuum insulation keeping our water cold for hours on end.  
22. Travel Yoga Mat
Another great travel gift for couples is a travel yoga mat.
Genuinely, you have no idea how much I wished I'd packed myself one of these before we went travelling. Not only are these mats great for yoga, but any form of exercise.
They also make for a great bed or something to sit on when you have no other choice than to be on the floor.
23. Fitbit Exercise Watch
For the health-conscious traveller, an exercise watch is an excellent way of keeping on top of their fitness goals. My Mum got me my Fitbit last Christmas, and it's honestly one of the best gifts I've ever received.
A Fitbit not only tells the time, duh! But it tracks various elements of your daily activity, including steps, distance, hourly activity and calories burned. With the Fitbit app, you can also monitor your sleep patterns, stress levels, and nutrition.
Various models are available; however, the Inspire 2 featured below is popular due to its slim and sleek design.
24. Water Shoes
Water shoes might not be the gift a travel couple wants, but they are a gift they will need.
I broke my toe by kicking a rock underwater in Laos. Had I been wearing water shoes, that wouldn't have happened. These will protect your feet from all kinds of dangers lurking under the water.
A few years ago, water shoes were generally pretty hideous. Thankfully now, they've got a little trendier, and you can just about wear them while retaining some street cred.
25. Wet Suits
If the couple in question spends a lot of time in open waters, then a wetsuit might just be the gift idea that you're looking for.
Another incident that happened to me while snorkelling in The Philippines is I was stung by an enormous jellyfish. A wetsuit could have potentially saved me from the painful burns that the little f***er left behind.
For scuba diving, you will want a cold water wetsuit. For any other activities such as surfing and snorkelling, a standard wet suit will do the job.
26. Travel Sleep Comfort Set
If they are a couple who travel around a lot, they are likely to have many a restless night on the road. That's because overnight travel is generally cheaper and you also save money on accommodation that way.
To help make those bumpy bus journeys and nights in the airport more comfortable, consider a Travel Sleep Comfort Set this one by Proglobe.
The kit includes:
A memory foam neck pillow.
Blanket.
Eye mask.
Earplugs
A travel-sized bag.
27. Resistance Bands
One of the things I miss most when travelling for long periods of time is my workout routine. It's not always easy to find a gym, and even when you do, it can be expensive and time-consuming.
That's why I always pack my resistance bands wherever we go. These allow me to squeeze in a workout almost anywhere, even when space is limited.
28. Lightweight Waterproof Jacket
Another must-have for any traveller is a versatile and lightweight waterproof jacket.
These come in handy for so many different occasions. The most obvious being when it rains, but also for hiking, camping, and other outdoorsy activities.
My recommendation would be to opt for a travel-friendly jacket like this packable raincoat by Avoogue.
29. Portable Speaker
For those who love their music, a portable speaker is a great luxury item to have in their backpack.
We take our mini Sony cube with us on our travels, and it comes in super handy for date nights, camping trips, and random nights drinking with new friends.
In all honesty, this is probably the travel gift that they never knew they wanted!
30. Support a Small Business
Did you know that every time you buy from a small business, an actual person does a happy dance? True story!
One of our favourite small businesses to buy from this Christmas are Bohemia Organic – an animal-friendly, sustainable fashion brand with various collections ranging from LGBTQ+ to travel to Empowerment.
The travel couple in your life are going to love their fun, quirky, and trendy designs.
31. A Travel-Based Novel
There's something so inspiring about reading a travel-based novel before or while you travel. And those who have the travel bug will never tire of reading or learning about it.
Some of my all-time favourite books to read on the road are Shantaram, The Alchemist, and On The Road. But there are plenty of titles to choose from.
32. Hiking Boots
Naturally, hiking boots are only a great gift if the couple you're buying for tend to hike a lot. Hiking boots tend to be bulky, so they're only going to pack them if they are actually going to use them.
Salomon tends to be the hiking boot of choice among avid hikers; however, there are more accessible brands for those with lower budgets.
33. Hammock
But not just any hammock, a hammock for two of course.
With this portable double hammock by Wise Owl, the couple will have a cosy little set-up anywhere in the world where there are trees.
It comes equipped with 9ft long tree straps and carabiners to ensure a safe and straightforward set-up.
34. Travel-Sized Games
Any regular traveller will tell you that the thing they like least about travel is the travel itself. Often we spend hours or even days moving from one destination to the next.
So, if you're looking for a fun and desirable gift for a travel couple in your life, travel-sized games will always be a winning choice.
35. Mini First Aid Kit
It's pretty self-explanatory this one, so I won't waste your time with a useless spiel on why it's a travel essential.
But I will say it's a super practical stocking filler that any travel couple will appreciate.
36. Travel Challenges: Couples Edition
If you're searching for the perfect couples travel gift, you may have just found it. I am in love with this one. It's such a unique and clever concept.
The idea behind Travel Challenges is to push you out of your comfort zone while you travel. The pack includes 50 cards with various challenges, designed to bring the couple closer to each other, as well as to the culture of the local area.
37. Travel Pants
Another practical gift idea to help ease the discomfort of those tiresome journeys is a comfy pair of travel pants.
When buying, key points to look out for are that they are a loose fit, lightweight, and preferably a breathable material such as cotton or linen.
Personally, I love these quirky designs available on Zaful. But if you think something more subtle would be better, they have a vast range to choose from.
38. Mini Refillable Perfume Bottles
Like the mini travel bottles I suggested earlier in the article, these mini refillable perfume bottles make a great gift for travel lovers.
Rather than packing a bulky glass bottle, these 5ml refillable bottles are a far more convenient way of taking your favourite perfume or aftershave on your travels.
39. The Van Conversion Bible
What with the pandemic interfering with everybody's travel plans, many travel couples are looking at converting a camper van so they can continue to pursue their dream.
If this rings true for the couple you're buying for, The Van Conversion Bible claims to be the ultimate guide to converting a campervan. A perfect gift for campervan owners or aspiring vanlifers.
To be honest, it wasn't available when we started Ventura, so we haven't read it. But perhaps if we'd had, ours wouldn't have taken almost a year to finish!
40. Scratch-Off Map
The final two gifts on this list aren't exactly things that your fav travel couple will use on the road, but they will certainly appreciate them in the future.
First of all, we have this Scratch-Off Map. One of our best friends got us one of these, and when we finally settle down with a house, it will be an incredible feeling to scratch off all the countries we've been to together.
41. Personalised Travel Scrapbook
My last, but by no means least, suggested gift for travelling couples is a personalised travel scrapbook.
They will love this thoughtful idea, as just like the scratch-off map, it's something that they can look forwards to doing in the future.
You personalise the book by adding names, a message, or couples travel quote to the cover, and the rest of the pages are blank, leaving plenty of space to record all of their favourite travel memories and photos.
Did You Find the Perfect Travel Couple Gift?
So there you have it, 40 awesome & practical gift ideas for travelling couples. Did you find the perfect gift for the travel couple in your life? Are there any other gift ideas that you think deserve a spot on this list?
Let us know! We love hearing from you. You can reach out to us in the comment section below or through our contact us page.
If you enjoyed this article, you might also be interested in the following:
All the best,
Charlotte & Natalie x
Disclosure: Some of the links in this post are affiliate links. That means that if you purchase through these links, we will earn a small commission, at no extra cost to you. And we can continue bringing you free travel tips and advice. If you found the content helpful and are kind enough to use our affiliates – you are awesome, and we thank you!
PIN IT FOR LATER
Last Updated on March 24, 2022 by Our Taste For Life