Wondering what's the perfect gift for your lesbian friend, partner or family member? I've got you covered. In this lesbian gift guide, you'll find 30 perfect gifts for the lesbian in your life.
There aren't many better feelings in life than the act of giving. To put serious thought into a gift idea and then to see the smile on your loved ones face is priceless.
One common mistake we all make when buying gifts is valuing them by their price rather than their sentiment. When, in fact, a great gift needn't cost a lot of money.
That's why in this lesbian gift guide, you'll find a range of gift ideas to suit all budgets. Whether you're buying for your lesbian friend, a family member, a lesbian couple, or your partner, there are plenty to choose from.
So, let's jump right in. Here are 30+ perfect gift ideas for the lesbian in your life with links to where you can buy.
30+ Gift Ideas for Lesbians: The Ultimate Lesbian Gift Guide
Disclosure: Some of the links in this post are affiliate links. That means that if you purchase through these links, we will earn a small commission, at no extra cost to you. And we can continue bringing you free travel tips and advice. If you found the content helpful and are kind enough to use our affiliates – you are awesome, and we thank you!
Gift Ideas for Lesbian Friends or Family
1. The Five-Minute Journal
In recent years, journaling has become a quintessential part of many self-care routines. And when you take a look at the various benefits of daily journaling, it's easy to see why.
Studies show that just five minutes of journaling a day can help reduce stress and anxiety, improve your memory, and even strengthen your immune system.
So what better gift to get your loved one than this sleek and stylish five-minute journal.
2. Bean Box Coffee and Chocolate Tasting Box
Next, we have an ideal gift for the coffee-loving lesbians.
Bean Box put together this gorgeous Coffee and Chocolate Tasting Box by pairing premium coffees from award-winning roasters with luxurious chocolate bars to complement their flavour.
The box contains 4 freshly roasted coffees, 4 artisan chocolates, and tasting notes for each pairing.
3. A Tattoo Gift Voucher
It's no secret that we lesbians love our tattoos. I mean, how else would other lesbians know that we are gay? Duh.
Getting a new tattoo is always exciting; however, it can also be expensive. So gifting your favourite lesbian a gift voucher for their local tattoo parlour is always going to be a winning choice.
4. Neon Rainbow Light
How unique and fun is this neon rainbow light? This decorative lamp will add a gorgeous ambience to any room of the house.
It makes for the perfect gift for pride and any other occasion. Plus your lesbian friend or family member will love it!
You can hang it on the wall or place it on a table, and it can be powered either with batteries or using the USB adapter.
5. Fit Bit
A Fit Bit or exercise watch is the perfect gift for fitness fanatics. I got one last year, and honestly, it's the best gift I've ever received. Well, other than the Barbie Dream House I got as a kid.
Anyway, moving on. A Fit Bit allows you to keep track of your fitness goals by tracking various elements of your daily activity, including steps, distance, hourly activity and calories burned.
With the Fitbit app, you can also monitor your sleep patterns, stress levels, and nutrition.
Various models are available; however, the Inspire 2 featured below is popular due to its sleek design.
6. A Classic Lesbian Novel
I've always loved to read, yet only recently have I started to get into lesbian novels. In all honestly, I had no idea how extensive and diverse the lesbian fiction genre is.
There are so many incredible books out there that have and continue to help shape our generation. Therefore an excellent lesbian gift idea would be one of the classics such as Rubyfruit Jungle, The Color Purple, Fried Green Tomatoes at the Whistle Stop Cafe, or Fingersmith.
7. Bonsai Tree Starter Kit
For a completely unique and magical gift idea, why not consider a Bonsai Tree Starter Kit?
Bonsai Trees are a delight to have in any household, as not only are they lovely to look at and easy to care for, but they also bring many health benefits.
Some cultures and traditions even believe Bonsais to possess magical qualities. All in all, a Bonsai Tree is an extraordinary gift for your loved one.
8. The Complete Plant-Based Cookbook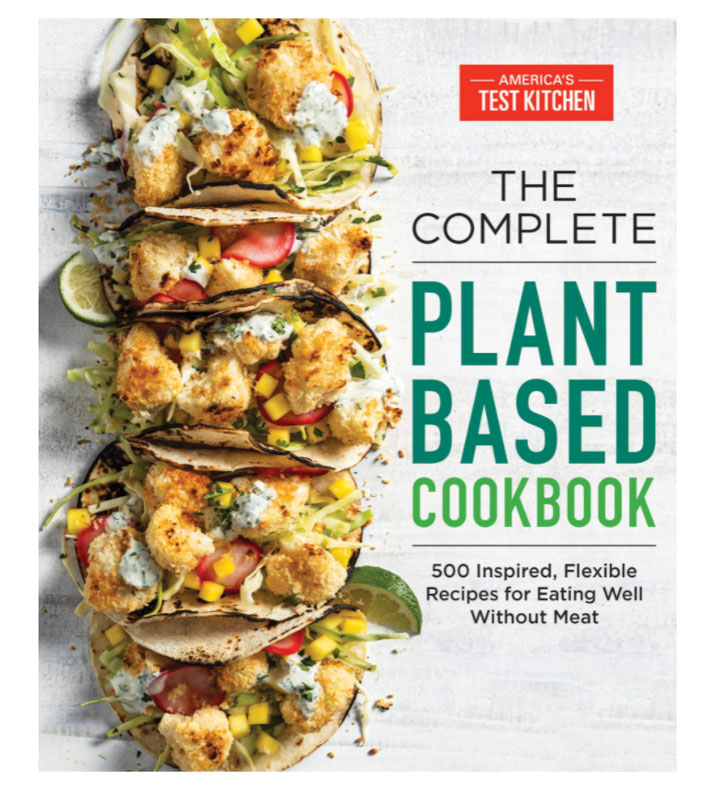 While I'm not suggesting everybody convert to being a vegan, I do believe we should all introduce more plant-based meals into our diet. Not only for our own health but the health of the planet.
Thankfully, vegan meal choices have come a long way in recent years. There are several dishes that I've tried where I don't miss meat at all.
With this in mind, a vegan cookbook is an excellent gift choice for a lesbian friend or family member, or anybody you know for that matter.
9. Amazon Prime Subscription
If the lesbian in your life isn't a member already, an Amazon Prime annual subscription could be an excellent gift this holiday season.
Having a prime membership comes with a ton of benefits – instant streaming on thousands of movies and tv shows, express shipping on Amazon products, unlimited online photo storage, ad-free access to millions of songs, and much much more.
10. Support a Queer Owned Business
Did you know that every time you buy from a queer-owned small business, the owner starts burping rainbows and farting glitter? True story!
Two of our favourite businesses to buy from this Christmas are Bohemia Organic – an animal-friendly, sustainable fashion brand with various collections ranging from LGBTQ and Empowerment, to travel and vanlife gifts.
And Rainbow Certified – a clothing and accessory brand with fun, inclusive, and funky designs that all queer folx will love!
Gift Ideas for Lesbian Couples
11. An Experience Day
An ideal gift for any couple is something that encourages them to spend together, so what better than an experience day of some kind.
Of course, what you choose will depend on their interests. Some ideas include a cooking class, a romantic getaway, a wine tasting event, or something more adventurous like paintballing or sky diving.
12. Matching Chakra Bracelets
A really special and unique gift idea for lesbian couples are these beautiful matching chakra bracelets. I especially like this design because of the rainbow coloured beads.
If you're unfamiliar with the term, Chakras are various focal points within the body, used in multiple ancient meditation practices.
With this in mind, the recipients are likely to appreciate this gift more if they are quite spiritual, but it's not necessary.
13. Cookware
If the lesbian couple you are buying for love to cook, you can't go wrong with some new cookware items.
I am absolutely in love with this comprehensive range from Rachael Ray. Isn't that teal colour just gorgeous?
The set includes 1-quart and 3-quart saucepans with lids, 6-quart stockpot with lid, 8.5-inch and 10-inch frying pans, 3-quart sauté pan with lid, slotted turner and spoon. However, smaller sets are available.
14. Our Moments: The Couples Edition
I am in love with this next gift idea for lesbian couples. So much so, I think I will buy it for my girlfriend and me.
In this edition, Our Moments encourages couples to have thought-provoking conversations that they might not have otherwise. The set includes 100 conversation cards covering a variety of topics.
Regardless of how long the couple has been together, this is a truly remarkable and clever concept. It's sure to help any relationship remain fresh and relevant.
15. Mixology Cocktail Making Kit
Date nights are essential in any relationship. And one of my all-time favourite date nights is when we make cocktails together.
Making cocktails is a great couples thing to do, as not only do you have great fun making new cocktails, but you have even greater fun drinking them.
So why not gift your favourite lesbian couple with this cocktail making kit? Kit includes a Martini Shaker, Jigger, Strainer, Bar Mixer Spoon, Tongs, Bottle Opener, and cocktail recipe cards.
16. Wicker Picnic Basket Set
It may not be the season for picnics right now, but come the warmer months, your favourite lesbian couple are going to be over the moon with this Wicker Picnic Basket Set.
The set includes everything they'll need for a romantic picnic, including plates, glasses, cutlery, napkins, and a bottle opener. It even has an insulated space that you can use to create a hot or cold area within the basket. So all they need to add is their food and drink.
17. Personalised Jigsaw Puzzle
Another fun couples activity to do on a rainy day is a jigsaw puzzle. So why not make it all the more special with this personalised 1000 piece kit.
You can upload any photo or design that you please. So it could be romantic or funny or even downright outrageous if you'd like it to be.
Either way, that special couple in your life are going to love this gift idea.
18. Polaroid Camera
When it comes to cool and quirky gifts, you've got to admit that a Polaroid Camera is a genius idea.
Polaroid cameras have that old-school feel about them. They allow you to capture those natural random moments that nobody can edit later.
I especially love this vintage style camera by Polaroid, which even has a rainbow decoration. Somebody buy me this for Christmas, please (hint hint, Mum).
19. Smirly Cheese Board & Knife Set
Cheesus, Mary and Joseph, that's quite the sight, isn't it?
There are not many things more satisfying in life than a delicious cheeseboard accompanied by a fantastic red wine, is there?
No doubt, this Smirly Cheeseboard and Knife Set will make for an excellent gift for any cheese-loving lesbian couples.
20. Keurig K-Mini Coffee Maker
This mini coffee machine is the perfect size and style for coffee lovers to fit in all kitchens.
It's compact, modern, and allows you to brew any cup size between 6-12oz with Keurig K-Cup pods.
It also comes in various quirky colours, so you can customise based on the couple you are buying for. Alternatively, if they already have a coffee machine, consider a coffee subscription instead.
Gift Ideas for your Partner
21. Masterclass Subscription
Does your partner keep telling you how much they want to improve their photography or writing skills? Or is there something else that they're really keen to learn?
If that's the case, a Masterclass subscription is the perfect gift choice for your love. MasterClass delivers a world-class online learning experience across a diverse range of subjects. Plus, all are designed to be accessible for those with little to no experience.
So what are you waiting for?
22. Romantic Weekend Getaway
For many of us, it's been quite some time since we were able to have a romantic getaway with our partner. So imagine your partners' delight when you surprise them with such an incredible gift.
City breaks in Europe are always a firm favourite of ours. I can recommend Prague, Budapest, Rome for romance, or even Berlin if you're looking for a great time.
Check out our range of LGBTQ+ travel guides for the most gay-friendly destinations that we've had the chance to visit.
23. Cheeky Date Night Games
Date nights indoors needn't be boring. All it takes is a little creativity and perhaps a cheeky game to help get you in the mood.
This adults card game by Antagia is set to have you laughing, playing, and learning about one another.
The rules are simple: Pick a card & answer the question or complete the romantic dare. Sounds fun, right?
24. Mini Projector
Sure, anybody can watch a movie. But can just anybody watch a movie on a projector screen? I think not.
Having a mini projector allows you to get super creative with your movie nights. Set up your kit in your back garden, bring it round to a friends house, or even take it with you on your travels.
Unlike other cheaper versions on the market, this pocket projector by Kodak supports smartphones and allows you to connect wirelessly.
25. Cosy Blanket
When the colder months start homing in, nothing quite compares with cosying up under a blanket on the sofa with your love.
So if you're stuck on gift ideas for your partner this year, know that a cosy blanket like this one by LOMAO is always going to go down well. Especially when you tell them about all the spooning you're going to do!
26. Gift Box of All Their Favourite Things
If you really want to get in the good books with your partner, there's no better gift than something personal and meaningful.
A gift box that includes all of their favourite things is a wonderful way of showing them that you pay attention. And trust me when I say that they will find that incredibly sexy and cute.
Some ideas to include in the box could be your first photo together, their favourite chocolate bar, beauty products that they use regularly, a book by their favourite author, and anything else that reminds you of them.
27. A Personalised Memory Book
Similarly, a personalised memory book that holds all of your precious memories together is sure to win the heart of any hopeless romantic. In fact, it would make for the perfect gift for valentines day.
You can include all kinds of snippets from your relationship together. Such as photos from your favourite dates, inside jokes that you share, nicknames that you have for each other, lists of all the countries you've visited or gigs you've gone to.
The opportunities are endless. And the great thing about this gift is that you can continue to add to it as the years pass by. It's timeless.
28. Sexy Lingerie
OK, so it might not be the most creative gift idea, but you can't go wrong with some nice lingerie, can you?
The best part is that you can buy some for yourself or your partner. Or for both of you even. Either way, it makes an excellent gift for them, as you're both going to share the benefit.
Or, to really spice things up, why not consider a new adult toy or accessory?
28. Kindle
If you consider your partner somewhat of a bookworm, a Kindle could be an excellent gift idea.
I should stress, though, you need to make sure that they're not one of those people who likes the feel of an actual book.
In that case, a Kindle is a terrible gift idea, and you should buy them a few new books instead.
29. Headphones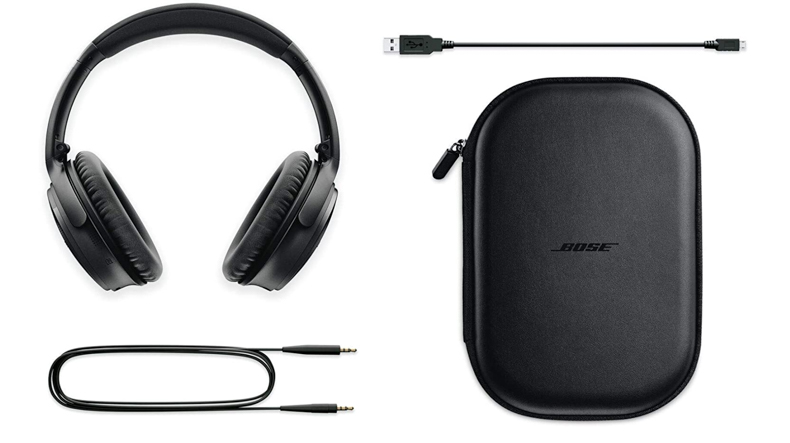 If they love their music, then a decent pair of headphones will be an epic gift for your partner.
On the lower end of the price scale, Sony offers a pretty decent range of headphones. These are great for day to day listening but not always the most comfortable for extended periods of time.
Or, on the higher-end, you have the likes of Bose and Beats, who excel with their noise-cancelling features and overall comfort.
30. Wellies
Just because the Winter is here, it doesn't mean that you shouldn't still get out for nature walks. And with a decent pair of wellington boots, you'll have no excuses not to.
My personal favourites are Hunter wellies. While they are a little on the pricier side, I've had mine for nearly 10 years now, and they are in as good of condition as when I bought them.
Unlike cheaper versions I've owned, they are super comfortable and durable. Of course, it helps that they look good as well.
Did You Find the Perfect Lesbian Gift?
So there you have it, 30 awesome gift ideas for the lesbian in your life.
Which one is your favourite? Are there any other gift ideas that you think deserves a spot on this list?
Let us know! We love hearing from you. You can reach out to us in the comment section below or through our contact us page.
If you enjoyed this article, you might also be interested in the following:
All the best,
Charlotte & Natalie x
Disclosure: Some of the links in this post are affiliate links. That means that if you purchase through these links, we will earn a small commission, at no extra cost to you. And we can continue bringing you free travel tips and advice. If you found the content helpful and are kind enough to use our affiliates – you are awesome, and we thank you!
PIN IT FOR LATER